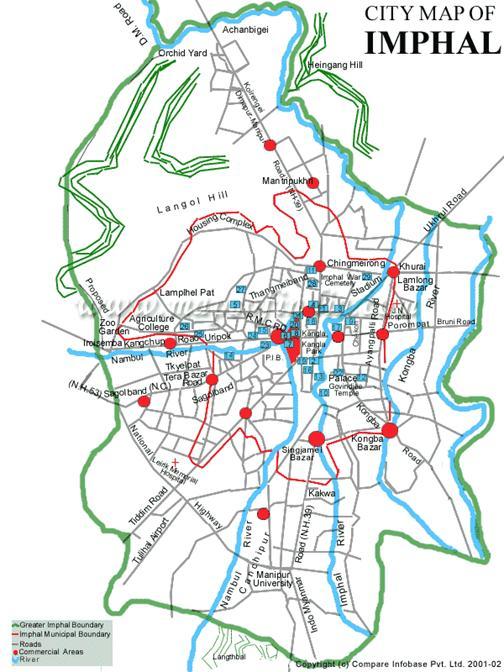 Imphal, the tiny capital city of the northeastern state of Manipur, is an ideal location off the beaten track. Imphal in Manipur with the landscape of green-blue hills, lush fields and low clouds is like an exquisite painting. 
Imphal is one of the few places in India where nothing seems to have changed. Imphal in Manipur is a tiny valley tucked away in the northeastern state of Manipur. Relics of an old, historical palace, well-planned temples and ceremonial houses in all their splendour amidst the tall pine and jackfruit trees, speak of Imphal's ancient past. Lying at the center of Manipur valley, Imphal is one of the most ancient towns in the Indian subcontinent and has much to provide to a discerning tourist.
Features of Smart City Imphal
Our focus is on sustainable and inclusive development and the idea is to look at compact areas
Tenders are invited for removal of old Traffic Light System Poles at 8(eight) locations within Imphal City

Imphal city has identified an area of 541 acres for retrofitting. The area identified for area based development comprises of the core area of the city(CBD), Kangla – the origin of the growth of the city and DM college campus – the oldest educational hub of the city. Since this is the area which houses signature buildings and landmarks in the city, development of this area would help in image building of the city.
As per the outcome of the public consultations, the main proposals for the pan city is mobility and monitoring of solid waste transportation from source to destination..